>
Home
>
Ministries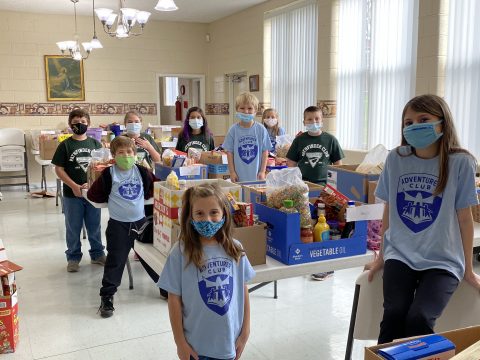 Our Food Pantry Ministry is lead by Sandy Artrip and Cristal Robinson.  They both work very hard to make sure that our Food Pantry is stocked with food.  Thanksgiving and Christmas are our biggest times for giving out food baskets, but it's also here for every day use.  Every year we pack and distribute several food baskets for Thanksgiving and Christmas.  This year, 2020, we have so far been able to give out 29 large food baskets for Thanksgiving with the help of our Youth Ministries and so many other volunteers.  For Christmas, we're working on giving out 34 food baskets.
If you would like to give to our Food Pantry Ministry, we accept nonperishable food items that can be placed in the orange bucket at the church located in the hallway at the back entrance during our Sabbath Worship services.  We also accept monetary donations that can be placed in a tithe envelope and marked "Food Pantry".  
If you know someone who may be in need of a food basket, please contact Sandy or Cristal by calling the church and leaving a message.  You can also reach us on our Facebook page by sending a private message.